You can be a better skier! You can take control of your own future, progress your skills.
We created Patriot to help you solve your ski boot problems and shred harder. More than 70% of skiers are not being professionally fit in their ski boots. There is a variety of reasons for this, but more importantly- YOU can do a lot of this yourself.
1

Worried about the cost of modifications?

2

Do you not have access to a boot fitter?

3

Have old boots you need to keep going?
We get it! You're not an idiot! You want to get hands on. It's only you who knows how your feet really feel. Now you can perfect the fit of your boots and step up your game, on and off the mountain.
With PATRIOT you will find clear, actionable, no nonsense advice as well as the products you need to make your boots fit better.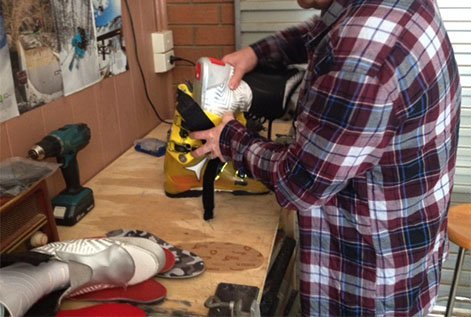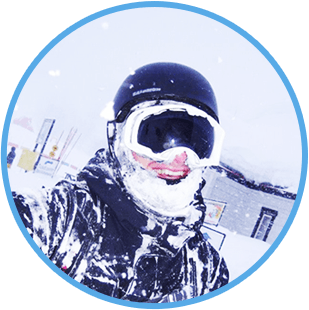 Manifesto
I got into boot fitting after spending years trying to find someone to fix my boot problems. It was one of the most painful, frustrating times in my life. All I wanted to do was get out and ski, but was constantly held back by my numb and painful feet.
Trying to get this sorted out meant too many hours in ski shops and too much wasted cash with fitters who were unable to diagnose or solve my fit issues. This led me on a journey to gain the expertise I needed to fix this myself. So I went to the best ski shop willing to employ a weary skier with a thirst for knowledge. Turns out that this would be one of the best things I've done. I was able to work with some of the most talented and innovative people in the field of ski boot fitting. Another bonus was being able to ski year round and live the dream of the endless winter. It was nothing short of an epiphany once I got my own boots dialed in.
The ability to go ski all day without pain was friggin amazing! What followed was a progression in my abilities to another level. I was able to push myself to go bigger and attempt new tricks without fear. I then wanted to help anyone I could so they could experience the same results that I had. The thing I love most about boot fitting is being able to help other people with the same problems I once had. I am not sure if there is a better feeling than someone expressing their joy and appreciation of being able to enjoy skiing again. (and the free gifts of booze doesn't go astray.)
As time goes on however, it is clear that there is a bigger problem. I am spending a lot of time doing the same repairs and modifications over and over again. Most of which are quite simple and require little technical ability. The most frustrating thing I encounter overall is the lack of education people have about their needs in a ski boot, let alone their feet. Also blatantly obvious is the limitation of the amount of people I can help. There are only so many hours in the day and to be totally selfish I still want my own time on the mountain.
As someone whos brain is always ticking, I wanted to find a broader solution. What if you could educate and empower people to fix many of their own boot issues? What if you could provide the tools and resources directly to the people that need it?
This would expand the amount of skiers actually enjoying their ski days and free up boot fitters to focus on the more technical and challenging feet. And so the wheels were set in motion to create an easy solution anyone could use so that as many people as possible can have a rad time on the mountain without pain and become the best they can be. I hope you will join us in sharing the stoke.
Thanks,
Craig Hemsley
The Founder