Sore Ankles (Foam Only)
$22.00 USD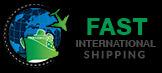 ---
Relieve pressure on your ankles with this Foam fit kit.
Use the Leg shim to help alleviate pressure from above your ankle and place the donut directly around the ankle bone to displace bone contact.
Designed to be installed on the outside of your liner, these EVA foam shims allow you to easily alter the feel and fit and eliminate your pressure point from your sore ankles. 

Do not purchase this foam alone and expect desired result. It is crucial you combine this fitting foam with a footbed and/or with an ankle punch for the ultimate in alignment correction and ankle pressure reduction. 
Before you punch your boots, keep your fit precise and stop your ankle bones from being slammed in your ski boots. 
Shipping Transit time is between 2-5 business days dependant on where you are located, but we have 2 shipping locations to make sure we get your gear to you as fast as possible.
Locations:
USA Warehouse
9263 Bonner Mill Rd.
Bonner, MT 59823
Australia Warehouse
Shop 12 Town Centre
33 Kosciuszko Road
Jindabyne NSW 2627
We ship fast at the best possible rates!
Dispatch time within 24 hrs of your order.
Free Shipping on all orders over $40
Standard Shipping on small orders - $7
Upgrade to Priority Shipping - $10
Canada Shipping
Transit time - 5-14 days
(over $100) - Free  
Standard - $7
International - Temporarily Not Available. 
Due to long transit times through postal service and customs processes. International deliveries are temporarily suspended. Please watch this space as we onboard new international services
If any of our products do not work for you, we will buy them back. Simply send back your product to either our USA or Australian locations within 30 days.
In order to make a return, we must create a RMA in our system. Please contact sales@patriotfootbeds.com to begin your return process.
Return to USA location - Patriot Footbeds, 9263 Bonner Mill Rd, Bonner, MT, 59823
Please include a copy of your packing list with the shipment.
Return to Australia Location - Shop 12 Town Centre, Jindabyne, NSW, 2672 Please include order number with product for reference. 
---
Share this product