Be a better skier
A full Shock absorbing Footbed!
The premium EVA foam we use in our footbeds provides the ultimate in impact resistance. Designed to cushion the stresses exerted on the feet while skiing. Our footbeds are completely lined from toe to heel.
It is also double layered under the heel to eliminate heel strike when landing. Patriot gives you the confidence and ability to send it bigger!

Support and Alignment
By correcting your stance to a neutral position you will be primed to ski at your best. Your boot will fit as it was intended. You will be biomechanically efficient and you will achieve greater control and faster reaction to your skis.
Securing your foot in your boot allows you to transfer all your power completely whilst preventing toe and shin bang! When pain free, you will be able to progress your skiing to the next level.
Stay Warm!
Well known for its thermal insulation properties, the EVA material provides an increase of the heat retention inside your ski boots.
Solid Construction
Completely reinforced throughout the 3 arches and heel, your feet will be balanced and stabilized. Adapting to many feet types and moldable for a precise fit.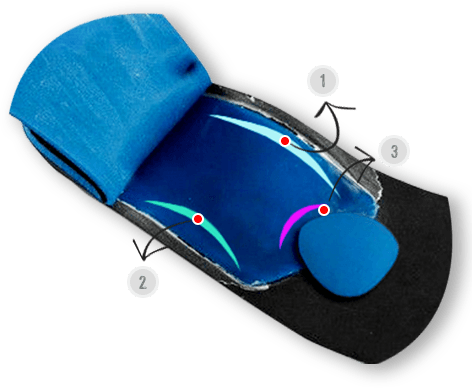 Metatarsal Pad
Located in the best position to evenly distribute pressure across the forefoot, allowing your foot to relax.
Comfort Guarantee
We want you to ski better, to have the best setup possible! Thats why we give you 30 days to try our products. If they do not work for you, we will buy them back!
There will be some skiers that require specialized footbeds and custom bootwork to achieve comfort in their ski boots. Our ELITE footbeds can be custom heat molded to suit many challenging feet.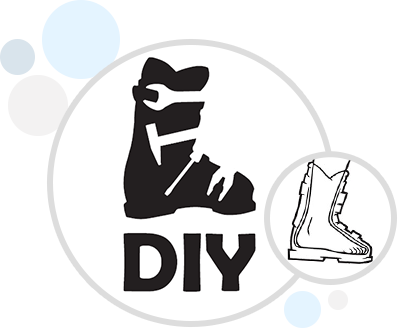 DIY Bootfitting
All you need to dial in the fit of your existing boots. Constantly developing and expanding the range of parts for fitting perfection. All done by you!